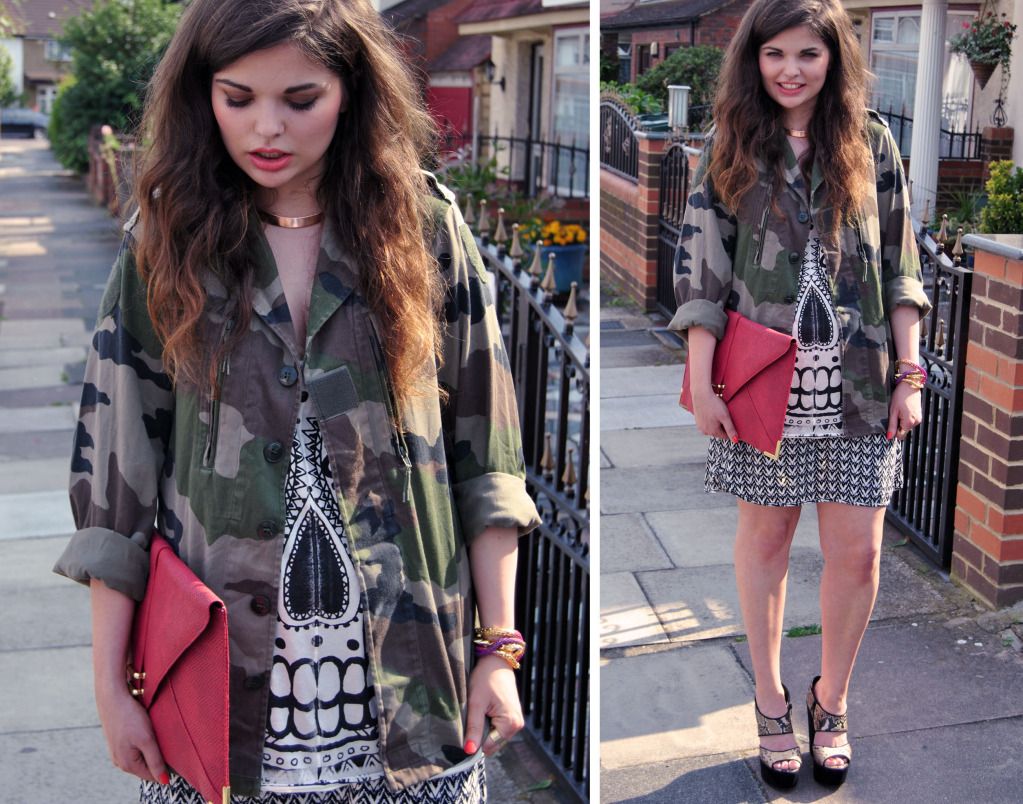 W Londynie, w militarnej kurtce, widzę spokojnie co dziesiątą dziewczynę. Nie odstraszyło mnie to jednak od zakupu (a raczej zażyczenia jej sobie na urodziny:)), ponieważ wiem, że jest to taka rzecz, którą wyeksploatuję na maxa.

Co do zestawu, mam obecnie małą obsesję na punkcie łączenia pozornie nie pasujących do siebie rzeczy. Stąd mix takiej kurtki z dość elegancką kopertówką i wysokimi butami.
Every tenth girl is wearing a camo jacket in London now but that didn't deter me from buying it (or rather putting on my birthday list:)). As I know that the jacket is something I will be wearing to death.
I'm currently a bit obsessed about mixing seemingly not matching stuff. This is why I put this jacket with a smart clutch and high wedges.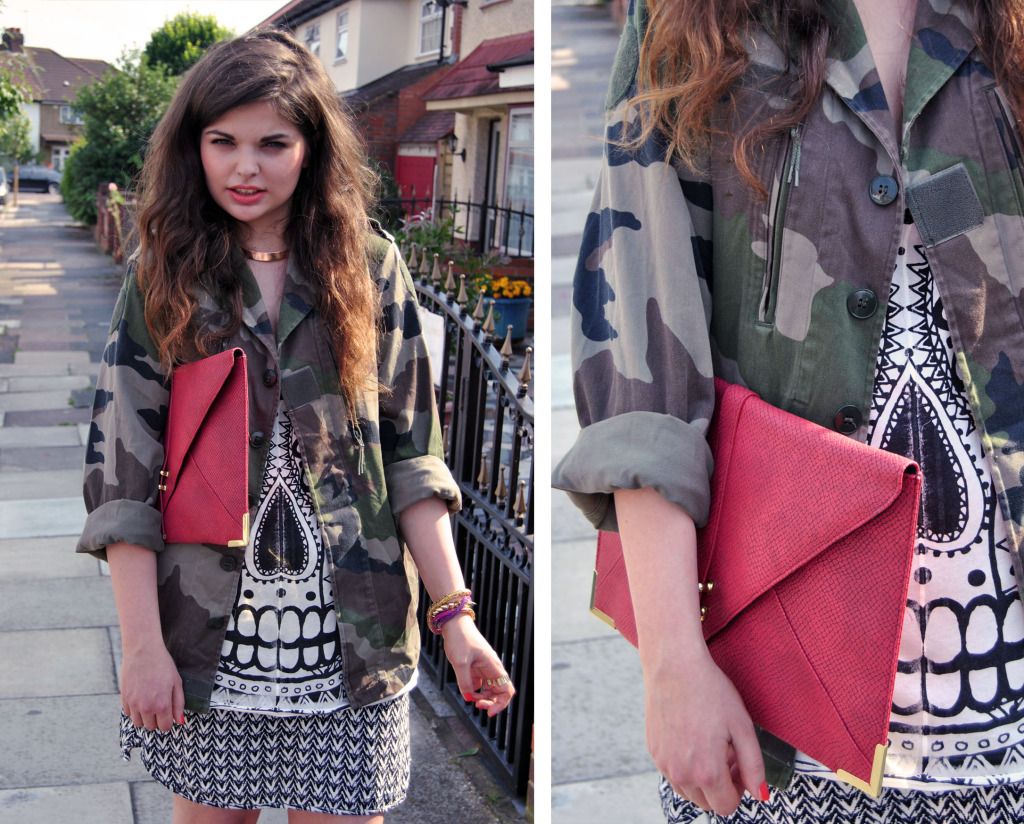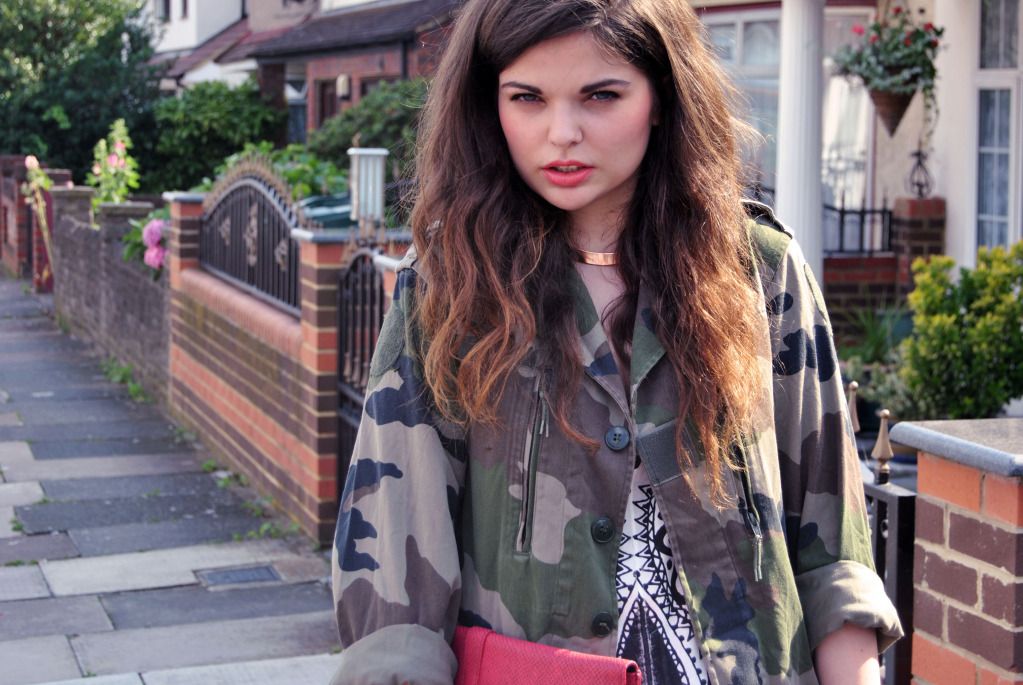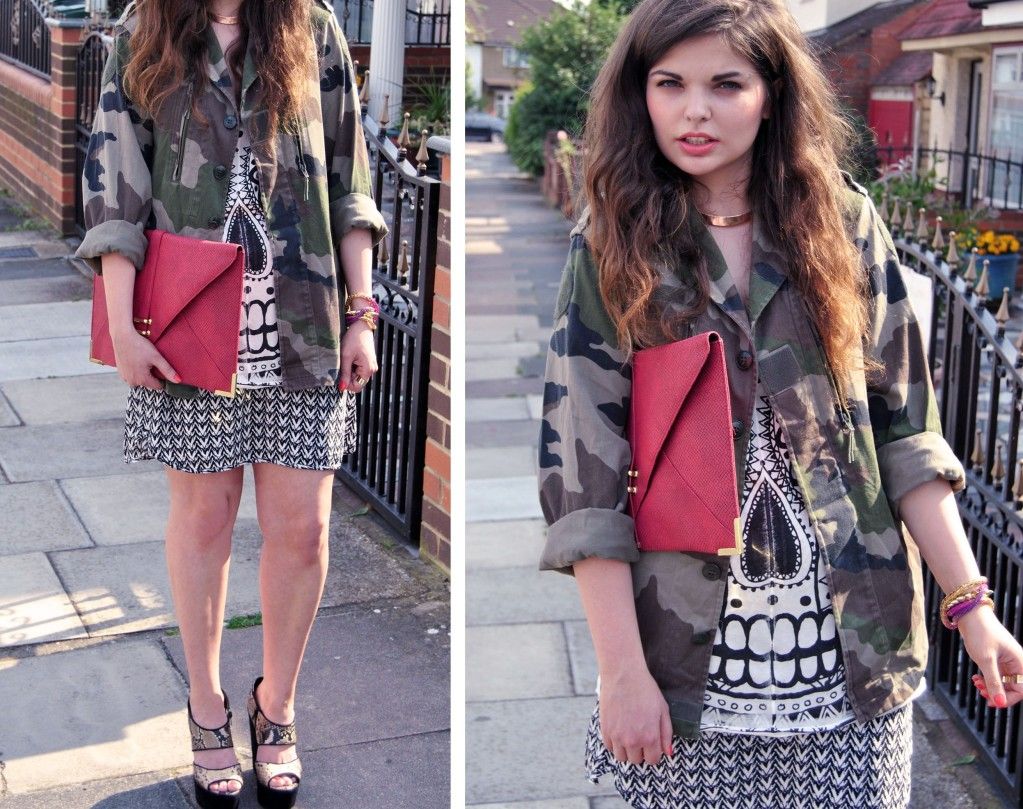 camo jacket - urban outfiters, tee - illustrated people, skirt, wedges - topshop, clutch, bracelets, rings - asos;