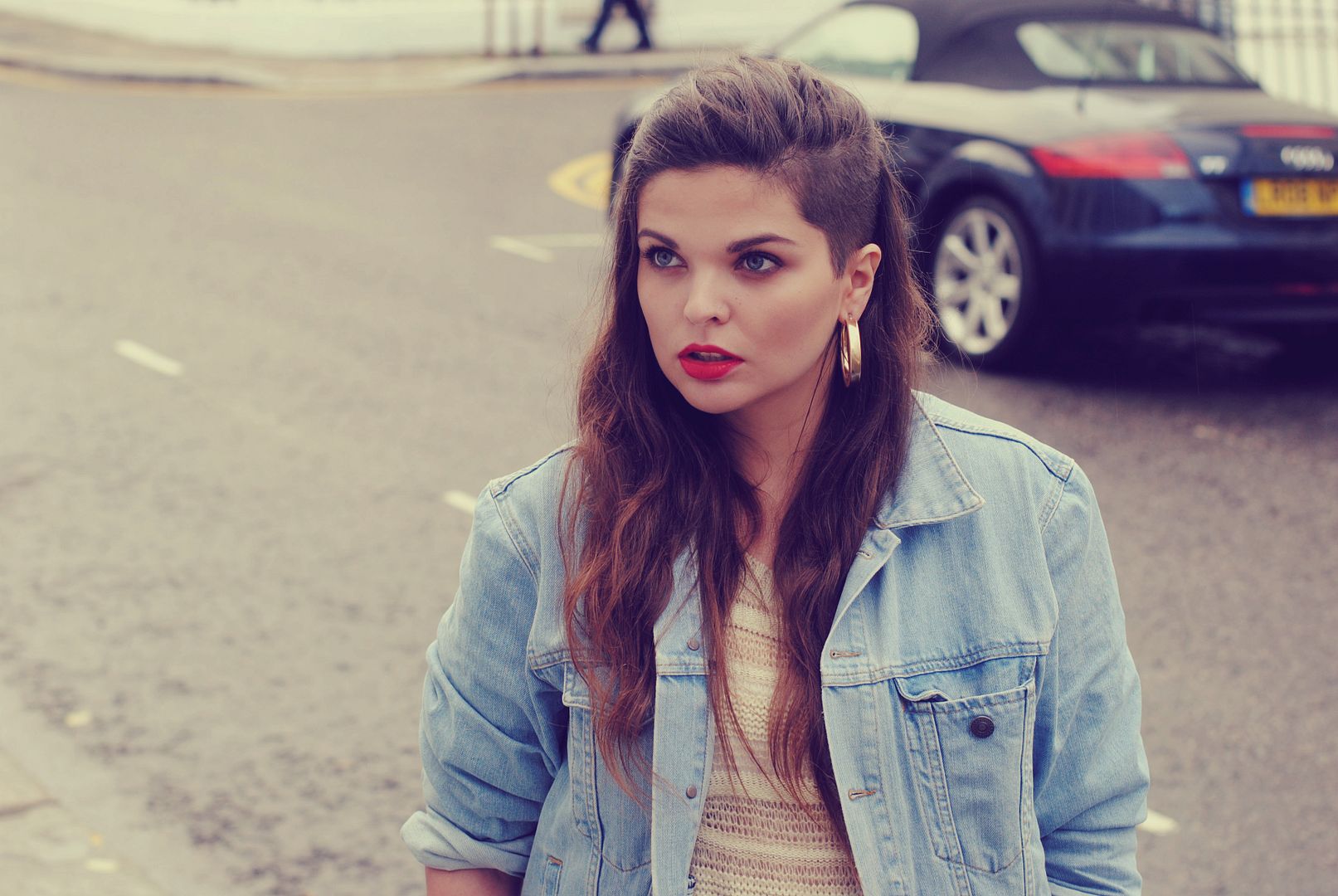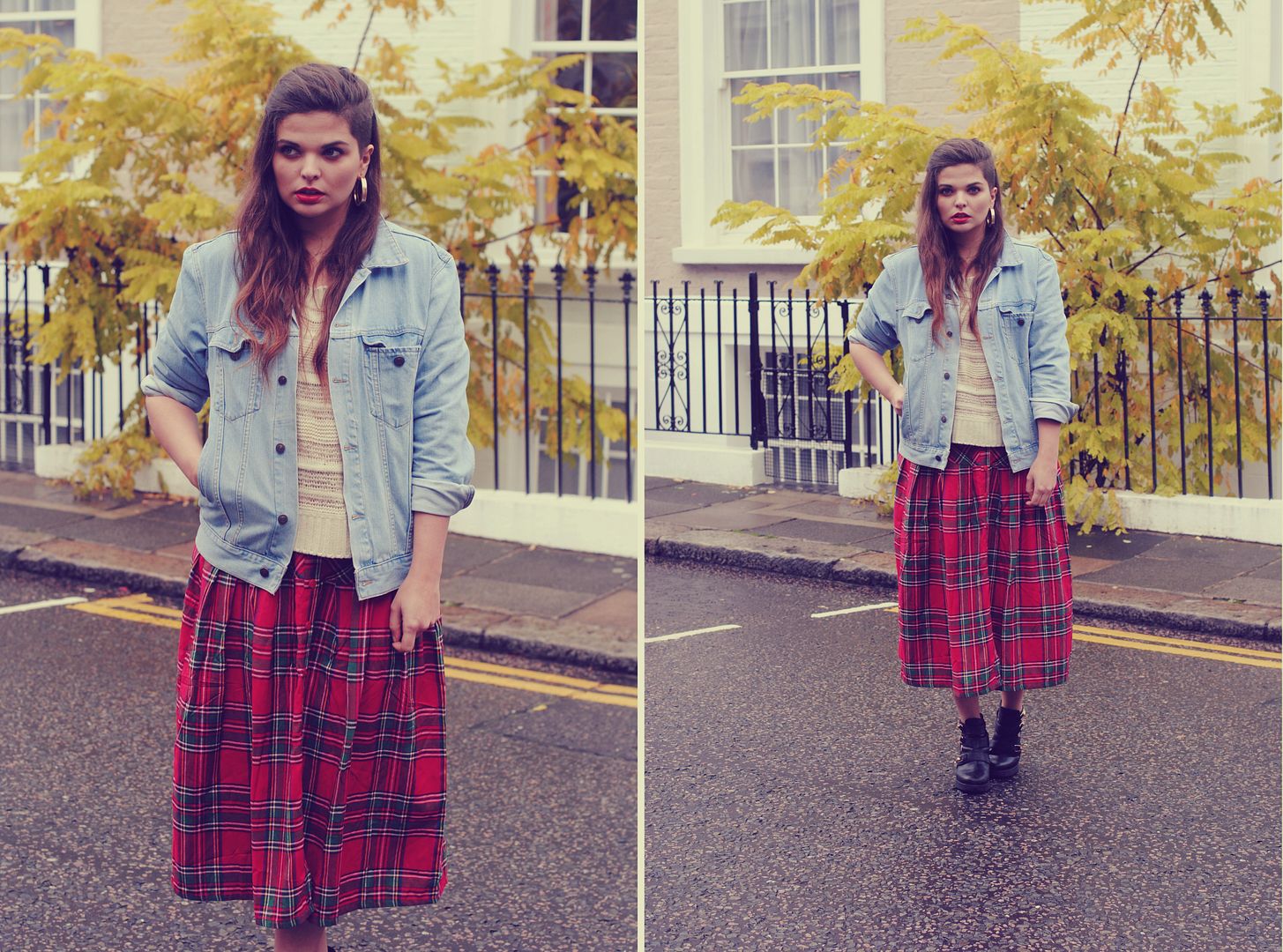 Today, the show is being stolen by this lovely vintage tartan skirt. I've been looking for a perfect midi skirt for ages. I ordered some online and they all had to go back because in most of them I looked like a matrioshka (you know, one of these russian dolls). I nearly gave up as I thought it's not really length that suits me, when I unexpectedly found this one in Topshop's vintage section, tried it on and fell in love.
I also changed my hairstyle a bit, as probably most of you will notice
I was so bored with my old hairstyle (or actually lack of any hairstyle at all) that I had to change something. It's a very new thing, so I still have to sort out how I'm going to style it but I hope you guys like it!
denim jacket - asos, jumper, earrings - primark, skirt - vintage, shoes - topshop;