26.03.2015
coat, trousers, shoes, shirt, sunglasses - Monki, bag - Topshop;
Posted by

MissPlayground
at 22:39
20 komentarzy:

20.03.2015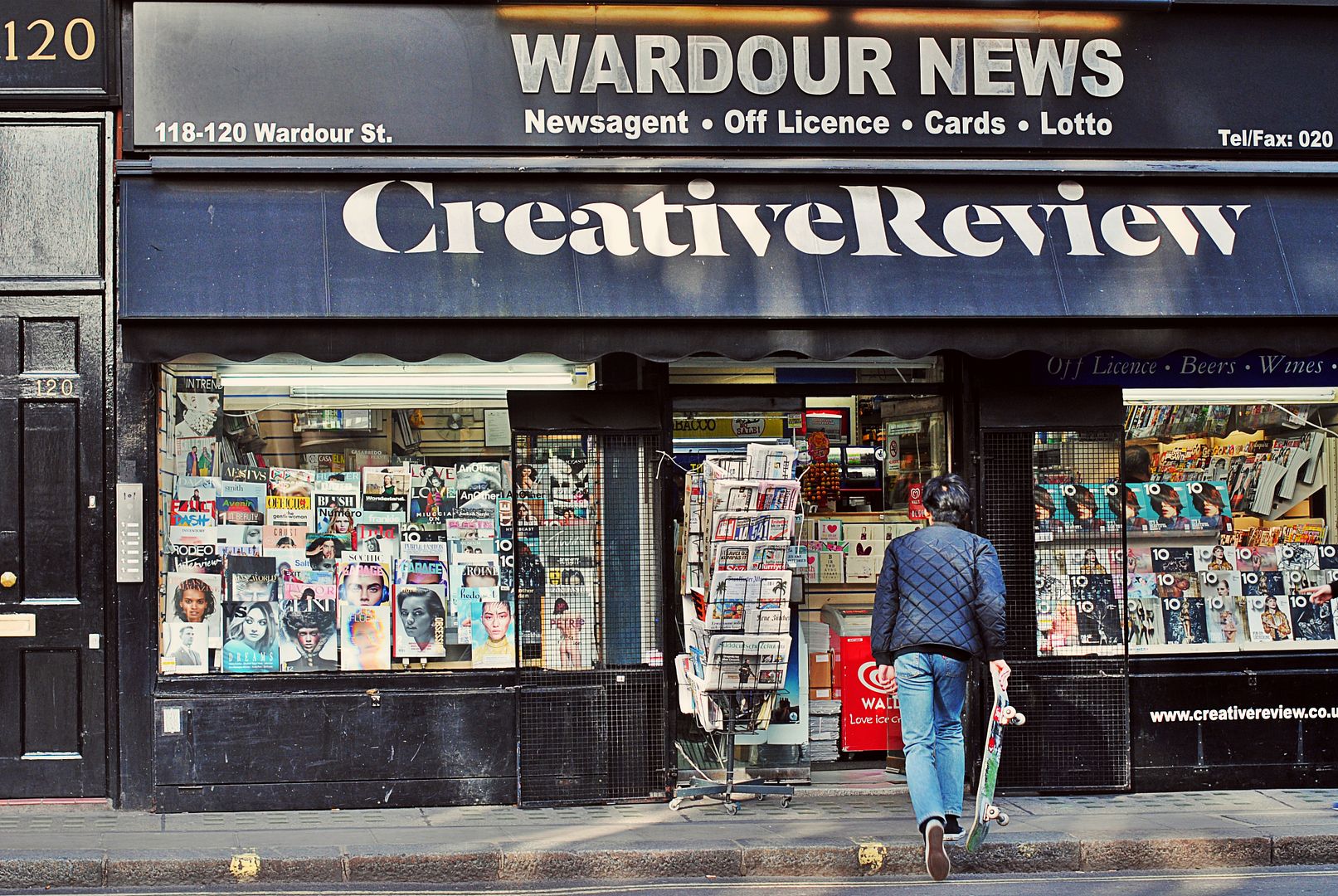 I have recently received a few emails and comments asking me what to see and what to do in London so I thought some of you might find the post about my favourite spots quite useful. This time let's have a closer look at Soho. I hope I won't offend anyone but I must admit I hate overwhelming and overcrowded Oxford Street. During the weekends it's hard to move a few steps without walking into someone or someone bumping into you; it's so congested with people. But I DO love a place that starts just right behind it, diverse and lively, little streets of Soho. This entertainment district, that used to be well-known as a base for the sex industry, is full of restaurants, coffee shops, night clubs, theatres. It is also a great place to do some shopping, with its vintage shops, independent boutiques and Carnaby Street (Monki, Cheap Monday!). I could probably think of at least twenty places I like to visit while I am in Soho so let's divide it into potential parts and start with a few I have been visiting the most recently.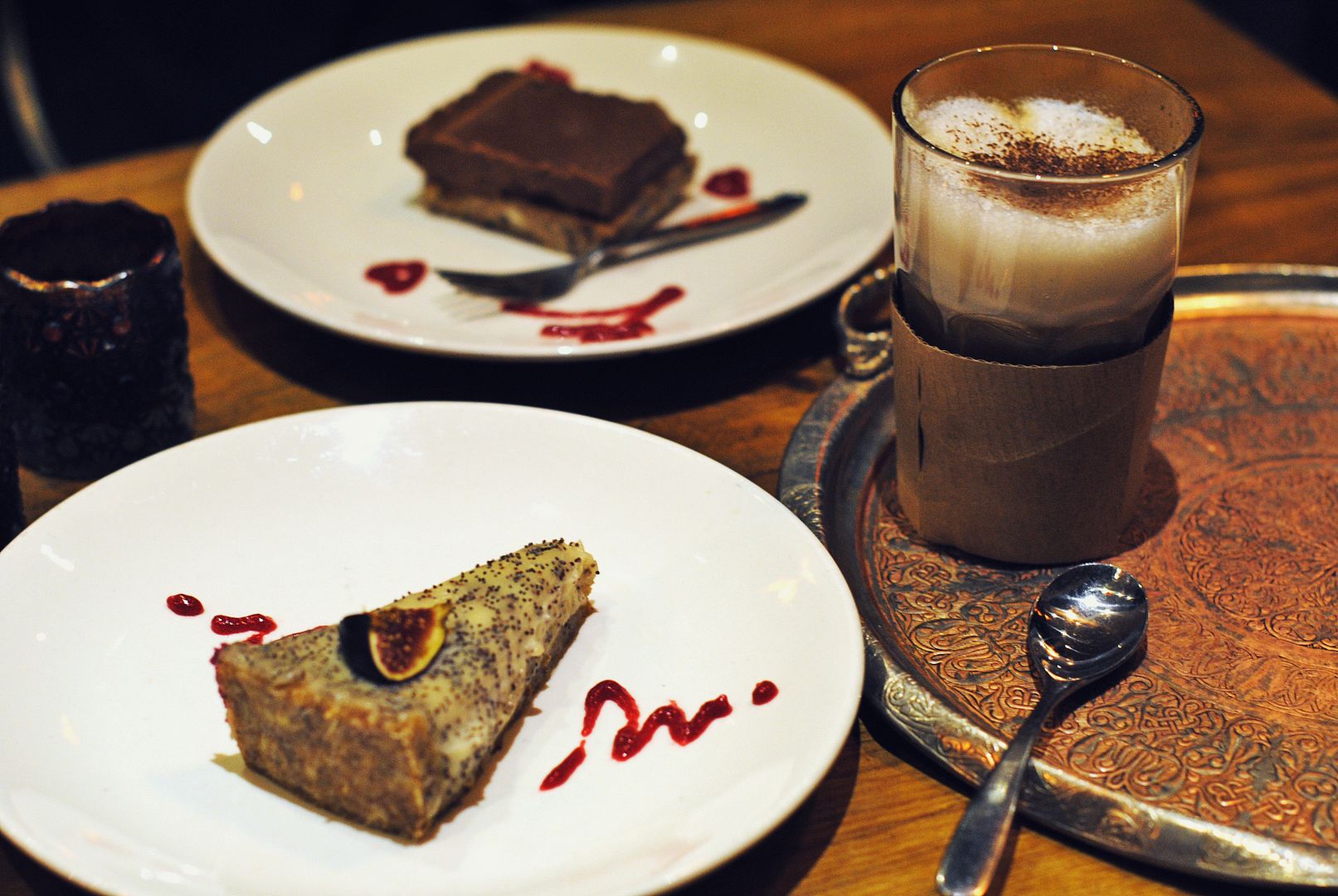 Vantra Vitao
(25-27 Oxford Street) this organic/vegan buffet place is my latest discovery; delicious food (the lemon and poppy seed cake was scrumptious!), friendly staff, although it took us a while to get served;
VINMAG
(39-43 Brewer Street, W1F 9UD) - emporium for a vast collection of vintage magazine back issues, prints, movie posters and gifts; really fun place to browse;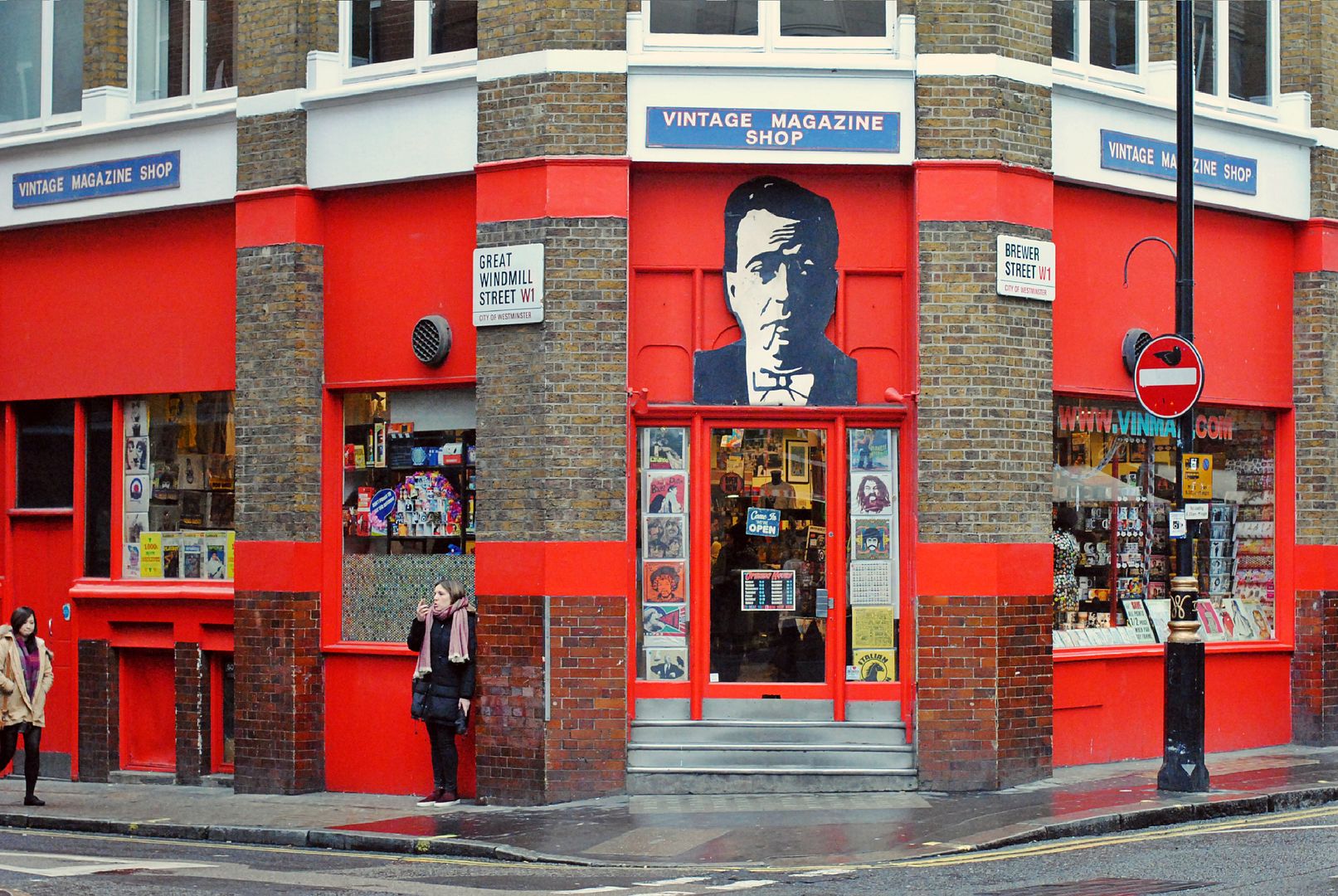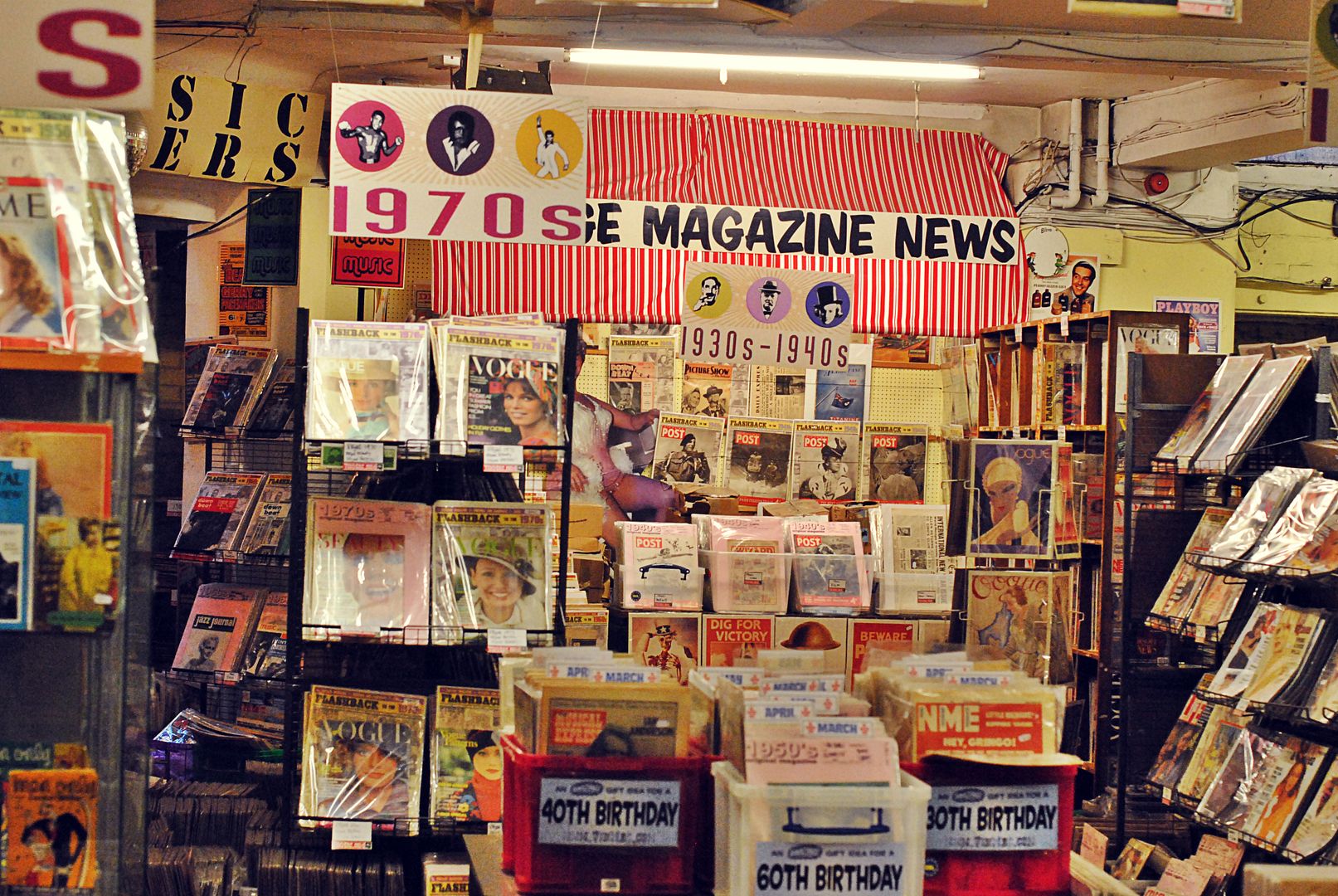 Yumcha
(45 Berwick Street, W1 8SF) - with its selection of over 50 teas to choose from it's a MUST for all tea lovers. lovely, chilled ambience, friendly staff happy to give recommendations on the teas available;
Beyond Retro
(58-59 Great Marlborough Street, W1F 7JY) one of my favourite vintage shops with a good selection of decently priced clothes;
The Coach and Horses
(29 Greek Street,W1D 5DH) London's first vegetarian pub with lots of vegan options; loved their battered tofush and chips;
Wardour News
(118-120 Wardour Street, W1F 0TU) a newsagent specializing in high-end fashion magazines and publications from all over the world; a heaven for photographers and fashion lovers;
Maoz
(43 Old Compton, W1D 6HG) cheap and tasty falafel in the heart of Soho; I always go for falafels in a box with pita bread and great quantity of salad (fried aubergine, bulgur salad, hummus, tomato salad, cabbage salad, mushrooms etc.) and I always leave the place full and content. A quick and healthy spot to grab a meal on a budget;
Posted by

MissPlayground
at 12:26
26 komentarzy:

16.03.2015
If you follow me on my
Instagram
you could probably notice that I've been literally living in these jeans recently. Although Topshop MOTO jeans might be slightly on the pricey side they are definitely my favourite on the market. I know they're probably not the most flattering on me but they are
really
comfy and good quality.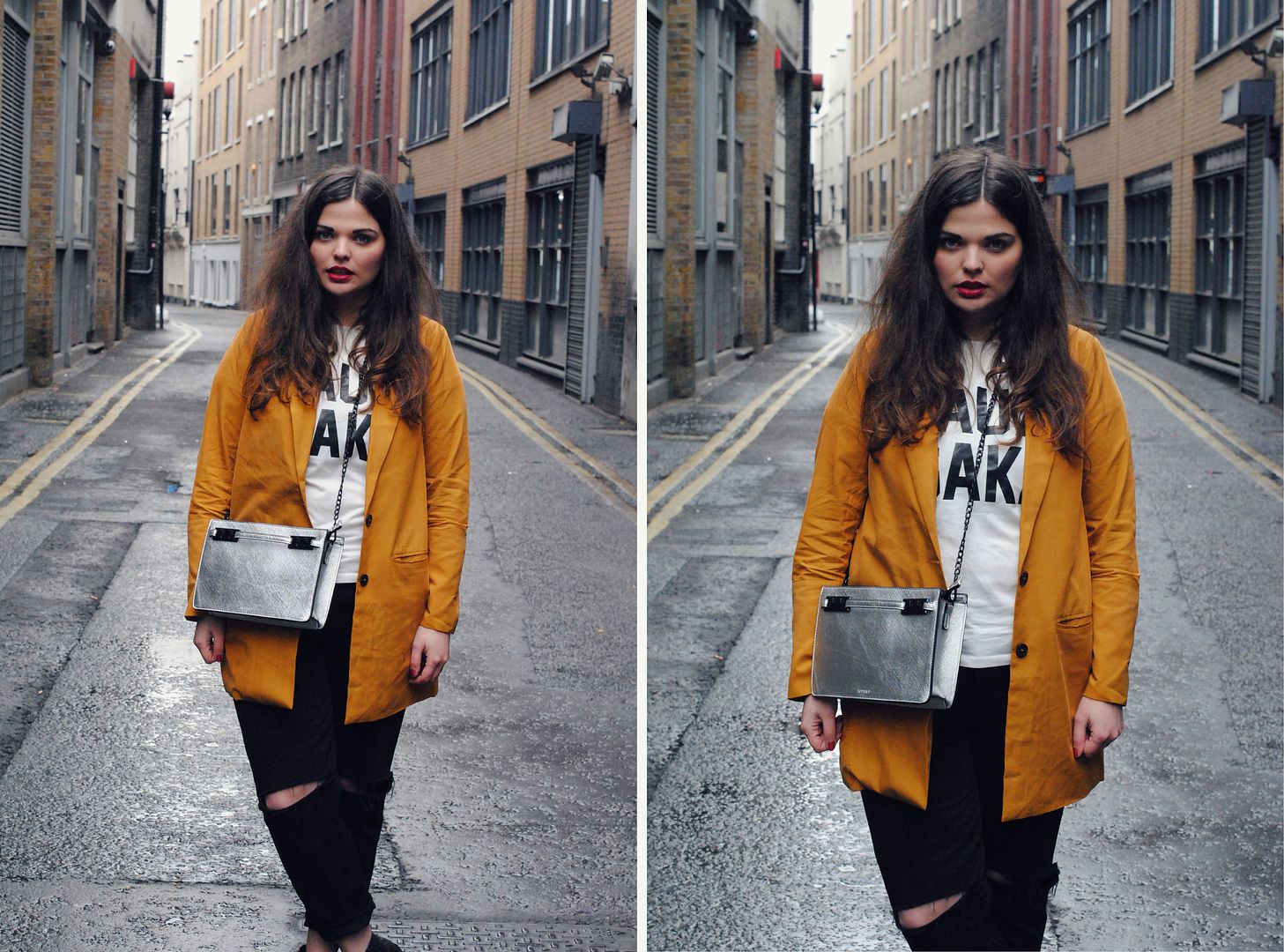 Posted by

MissPlayground
at 14:49
15 komentarzy: