So, yup, as you can guess from the title, I went to Birmingham last Saturday to visit my friend
Magda
.
I think we can say that the adventure started on a bus, or a minute before when I was running late because I had had to go wee so once I got on the bus, the only place left was at the back, next to a Welsh lady. I cannot sit at the back because I suffer from a motion sickness and I was a bit scared cause I find it a bit difficult to understand Welsh accent. But as usually, there wasn't any reason to be so anxious because the lady appeared to be so lovely that she was giving me a mint each time we were going through a bumpy road and I was starting to feel sick.
Between feeling like I wanted to puke and sucking the mints, I read some interesting facts about Birmigham and I thought I might share some of them with you.
1) So did you know that Brum is the greenest European city, with lots of parks?
2) Apparently, it's also the youngest city in Europe. People under 25's make up 40% of the population of the city.
3) The city has more canals than Venice!
4) Tolkien wrote Lord of the Rings and The Hobbit in Birmingham.
5) And the most interesting one left, as usually, at the end: it has more lap dancing clubs than any other city in the UK.
I probably should had already known that before but Magda also informed me that Birmigham is the second biggest city in England. Pardon my ignorance.
We met with Magda in front of St Martin in the Bull Ring church, which apparently is the main point of the city and where friends usually meet. Then we had a not-that-short lunch in Pret where I had a chance to try a new vegan sandwich with artichokes, roasted red peppers and spinach which was scrumptious and I challenged myself, rather my shyness to be precise, and asked strangers to charge my phone. We also talked, talked and talked - this is what usually happens to us when we meet, we basically cannot stop talking. Then we took a stroll through some random streets, soaking up the real feel of the city - the way of sightseeing I like the most.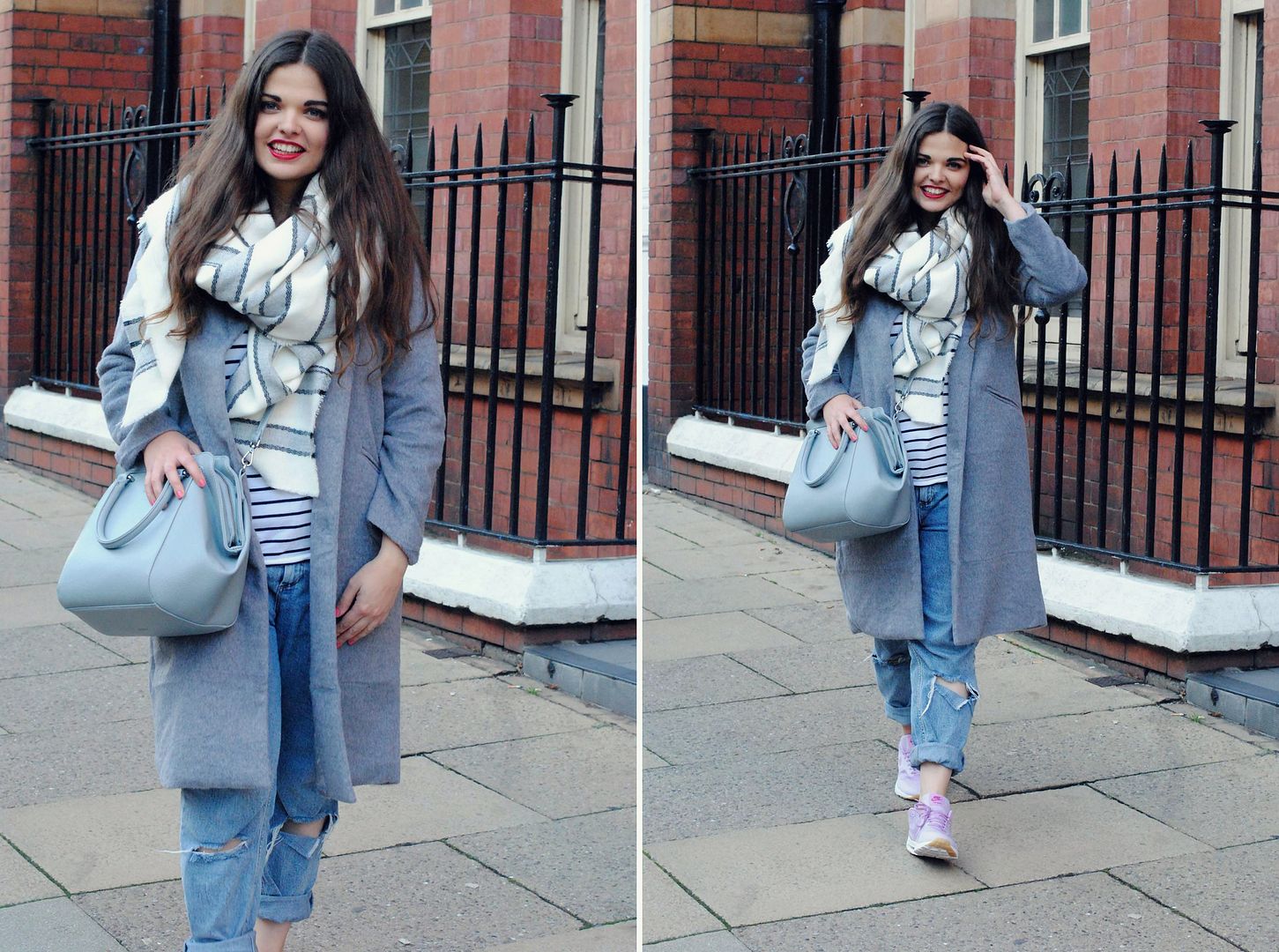 So, as I already mentioned before, we might have talked a bit too long cause we found ourselves with very little time left to explore the city fully but we found a few real gems.
One of them was
Braderie
, a vintage shop with a great selection of clothes, nicely segregated into categories and with some very kind and helpful ladies working there.
Magda also took me to the Jewellery Quarter which is apparently the biggest European concentration of jewellery shops and traders. We didn't buy much jewellery though.
There were much more plans. Magda wanted to show me the canals and the library... but you know what? It's ok because it means I will have to visit Brum again soon and that's also ok because I really liked this industrial city.