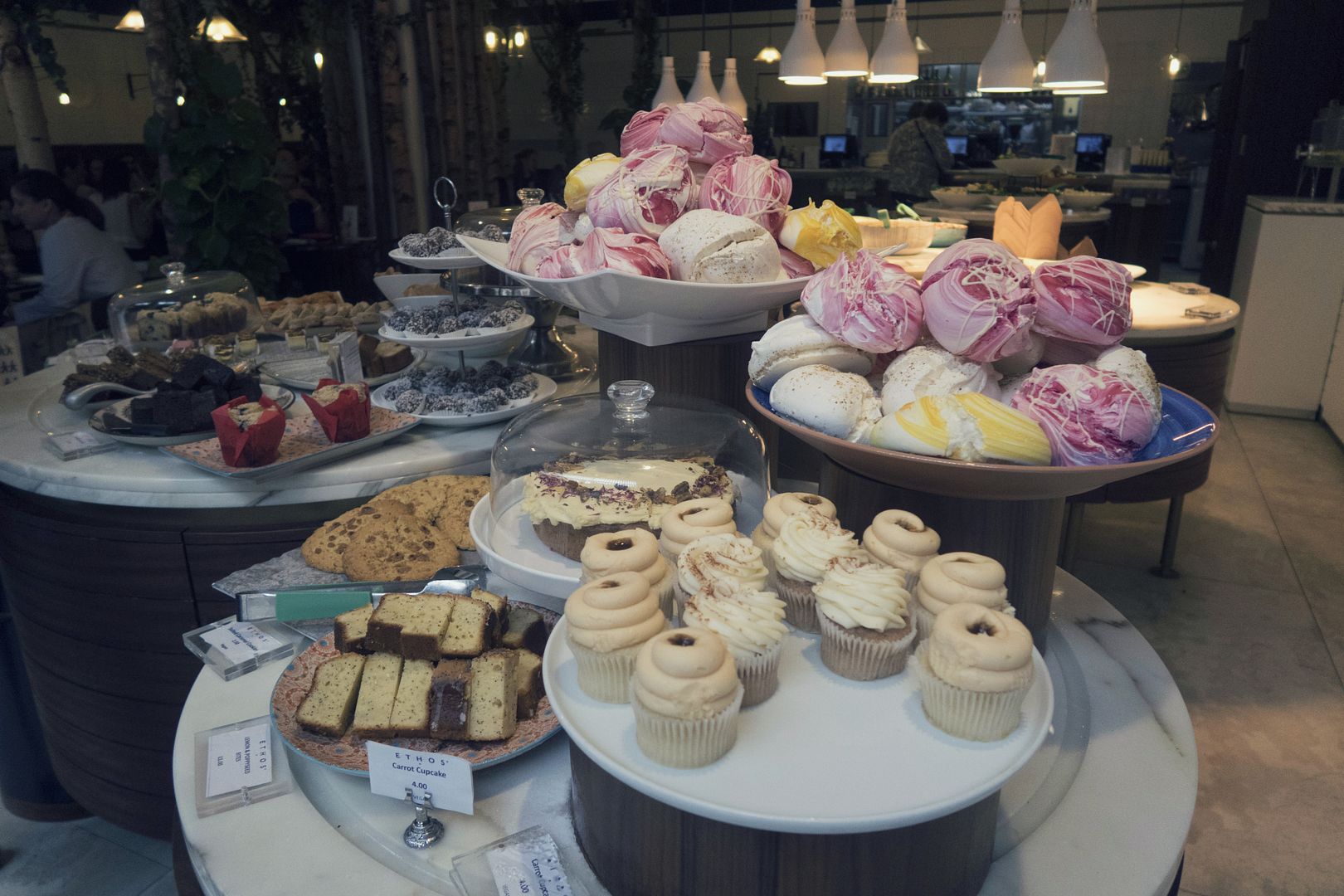 I pretty often receive comments and messages in which I am asked to recommend places in London where you can find yummy vegan food so I almost feel like I am on a mission (a very pleasurable mission I have to admit!) to try a lot of different options London offers.
Two weeks ago, me and my friend Natalia went to Ethos Restaurant, which is located on Eastcastle Street, just off Oxford Street. It's a vegetarian self-service buffet with plenty of vegan options and a pay-by-weight concept that specializes in diverse dishes from around the world.
I paid over £14 for my plate which I found a bit expensive but the food I chose was very delicious and flavorful. A bit lukewarm but I didn't mind that. Everything was clearly labelled thus much easier for people with specific dietary requirements and allergies. The service was also brilliant. We were served by a lovely and very attentive person. I loved the neutral interior with lots of plants. Surprisingly, they have a lot of vegan dessert options too but we were too full to be tempted to try one but I will be definitely back soon!
Thank you Natalia for great pictures of me and Filip and a lovely company!
Ethos, 48 Eastcastle Street, London W1